Art & Design news from the New York Times.
Loading...
Welcome to the Art and Photography Research Guide!
We hope that this guide will help you to find research articles, reference books, and websites (for more information on each, click on the above tabs) for use in your art, photography, and art history classes or personal interests. Please contact a librarian (information to the right) if you need further help.
Oxford Art Online provides users with a wealth of images and information on all areas of the art world.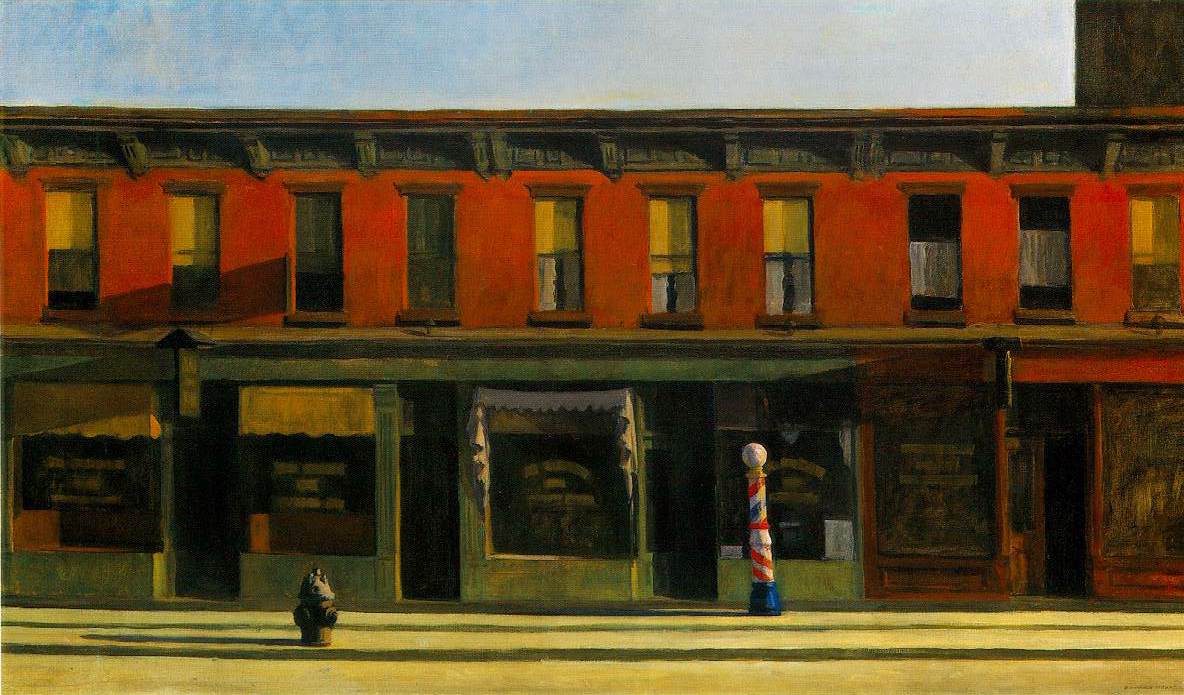 "Nationalistic critics, who had come to view Hopper's work as typically American, also praised his realism and personal content in works such as Early Sunday Morning (1930; New York, Whitney), depicting an empty street and shop façades."
The Drawings of Roy Lichtenstein
"Produced in association with The Museum of Modern Art, this program provides an overview of Roy Lichtenstein's work, focusing on its stylistic origins as well as his technique. Lichtenstein begins by drawing freehand—"It's a way of describing my thoughts as quickly as possible," he says—as the video presents examples of the sketches that served as the basis for finished paintings. Then, MoMA curator Bernice Rose discusses the influence of Cubism, Futurism, Expressionism, Art Deco, Surrealism, Abstractionism, and commercial art on Lichtenstein's imagery. "The cartoon seems to have everything I need to make modern drawings," Lichtenstein says. (20 minutes)"
Liza Harrington
JavaScript disabled or chat unavailable.
Contact Info
Greenfield Community College Library
Third Floor, Core
(413) 775-1830
Send Email